WATCH: Doctor warns why you should 'never' crack your neck: 'Couple of situations'
By Kristine Tarbert |
Despite the fact that it may be satisfying for some, a doctor has warned that neck cracking comes with more risks than many people may realise.
Ever Arias, MD, who regularly debunks medical myths and offers health advice online, shared a warning about the increasing popularity of neck cracking on social media, specifically in response to one woman who 'accidentally' broke her neck while doing it.
"Basically she was found to have a diagnosis of hypermobility syndrome and because of that she was very mobile," he said.
Watch the video above.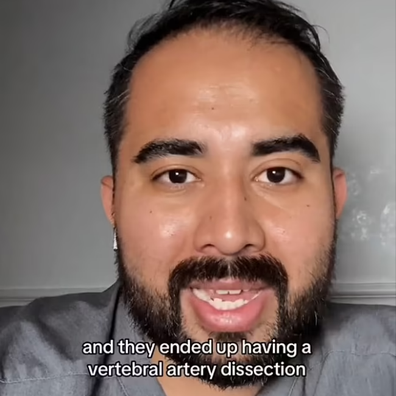 "What happened is that she ended up flexing her neck a little bit too much and started having the compression fracture."
Neck "popping" or "cracking" is a common phenomenon that occurs naturally with neck movements. But some people also crack their neck deliberately.
"It's important to understand that if you crack your neck if you go to the chiropractor there's a couple situations that you could put yourself in," Arias warned.
"Sometimes people come in with strokes and they had a chiropractor manipulate their neck and they ended up having a vertebral artery dissection that caused them to have a stroke.
"You could also cause your own vertebral artery dissection or other injuries to vessels in the structure of the neck."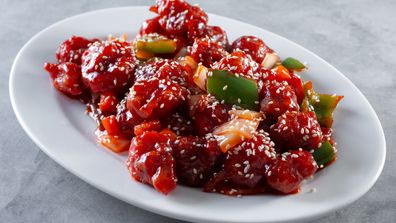 'Healthiest' Chinese order revealed
His video has since gained close to 3500 comments, with plenty of people admitting they are regular neck crackers.
"Me, a person who has hypermobility, watching this after cracking my neck just knowing that I just CAN'T NOT CRACK I CAN'T," was one person's response.
"I crack it everyday for over 15 years. If I don't I can't get through the day," another said.
"If I don't it feels funny," another person wrote, while a fourth said: "My neck cracks when I take a deep breath!"