Squats are one of the more popular exercises in any workout, but it can be tricky to get them right as a beginner.
And once you have mastered the move, how do you make it more difficult? Sam Wood has shared some of his tips for squats with 9Honey Coach to help get you started.
"Whether you're an absolute beginner or you want to challenge yourself, I'm going to take you through some progressions and regressions of your squats," the personal trainer and founder of 28bysamwood says.
Watch the video above for all of Sam Wood's squat progressions.
READ MORE: One meal Peloton instructor loves more than anything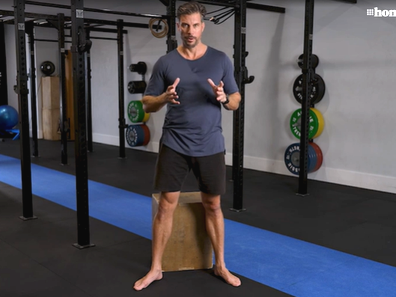 READ MORE: The hilarious fitness trend that's left people scratching their heads
"You don't need a barbell on your shoulders – of course you can if you're in a gym – but everything we're going to do you can do at home with minimal equipment," he adds.
The best way to start if you are a beginner is with a box squat.
"If it feels weird with your butt going back and the weight pushing through your heels then get a box or a chair and just practice sitting down and standing up," Wood explains.
Then you can remove the box and focus on getting depth in your squat.
For a daily dose of 9Honey, subscribe to our newsletter here.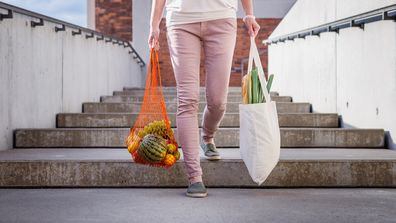 How to get more movement into your day without the gym
"Once you feel comfortable that the movement is right, then we ask ourselves how do we make it more challenging for our muscles."
That's where you can increase weight, add a hold or pause with weight, add a pulse, or make it a power move like a squat jump.
WATCH: You can also try this quick 10-minute workout from Sam Wood